Are you planning for a baby? Then you have come to the right place. Welcome to Baby Registry 101. 😀

Planning for a little one can be so much fun, but also so stressful. There are so many things you have to think about, and you only have a short 9 months to get it all done.

Creating a baby registry seems pretty straightforward and easy, right? Well, I hate to tell you, but you are WRONG! There is actually a lot that goes into creating a baby registry.

Baby Registry 101 will cover:

Baby Registry Do's and Don'ts
The Best Baby Registry Places
Baby Must Haves
Things That Are Good To Have
Things You Do Not Need
FREE Baby Registry Checklist Printable
Put your email in now, so we know where to send your FREE baby registry checklist printout!
Disclosure: Some of the links below are affiliate links. Check out our Privacy Statement for more information.
Keep an eye out for anything that says "BONUS," these are freebies, extra tips I have learned along the way, ways to save money, and more goodies you should check out.
Also, I will warn you ahead of time, this is a long post, because I wanted to give you as much information as possible in one place, so make sure to save this now so you can refer back to it later.
A Little About Myself

Just two years ago, I was a first time mom trying to create my baby registry, just like you. I was so clueless.

What did I actually need? Where should I register at? How do I even create a baby registry? I searched and I searched for answers, but I could not find all the information I was looking for in one spot.

So, I decided to gather up all my greatest tips on creating a baby registry and share them with you. This is a one-stop type of source.

Make sure to save this, so you can refer back to it later.

What Is A Baby Registry?

A baby registry is a new moms wish list of baby items. You send this list to family and friends in baby shower invitations, on social media, or through email.

Your family and friends will know exactly what you need, and they will purchase the items for you.

The great part is that the store that you register at handles everything. When an item is purchased, they will mark it as purchased, and your friends and family can see what items were already bought, so you do not get doubles of the same item (you can see what items were bought too, so you know what to expect).

Baby Registry Do's

Plan Early

It is never too early to start creating your baby registry. If you wait until the last minute, you will not have time to do your research on the items you want, and you could forget items.

Your family and friends can search your baby shower online, even before they get your invitation. The earlier you create your baby registry, the earlier your family and friends will start purchasing items from your list.

I created my baby registry months before I sent out invitations, and my family and friends started purchasing items as soon as my baby registry was available.

Research Items

Make sure you research ALL of the items you put on your registry. You can search all of the items online and read the reviews. Don't just add the first stroller that pops up, because you may not like it when it comes time to actually use it.

Take the time to think about how your life is going to go with the new baby. What type of stroller will fit your needs the best?

Test Items At Stores

You can register completely online, but you will never get to see the items firsthand. Even if you are registering online, go to the store, find the brand you want to register for, and test it out.

Ask Other Mom's Their Opinions

Ask your mom friends, what brands and type of products work best for them. Don't forget to ask why they the items so much.

They have been in your position before, and they will give you better advice than reviews you can find online.

Add Big Items

You might think the big items like a crib, mattress, stroller, or car seat or too big of gifts to ask for, but you will be surprised at how generous people can be to new mothers.

Worst case scenario, no one buys your big ticket items and you will have to purchase them yourself, but you will never know unless you try.

Additionally, some of your guests might want to go in on gifts together and purchase some of the bigger items on your registry.

Add Smaller Items

Baby items can get expensive, and if you only add the big expensive items, people who do not want to spend that type of money will just buy something that is not on your registry. If this happens, you could end up with doubles or items you didn't want in the first place.

Your mother might buy you a crib and mattress, but your coworker is not usually going to spend that amount of money. Make sure to add items that work for everyone that is going to be buying for you.

Beyond the Newborn Stages

Your little one will quickly grow out of their bassinet, swaddles, and bottles. If you only register for newborn items, you are going to have to turn around and buy all new baby items in just a few months.

Make sure to add items that your child will use later on. Don't be afraid to add items that your child will use even beyond the first year.

Register For Diapers and Wipes

Diapers are a huge expense when it comes to having a baby, the more diapers and wipes you get, the better.

Register for the largest box of diaper in every size in the brand you are planning on using. Do not be alarmed if people do not buy the large box of diapers from your registry. Many times people will buy something off your registry, and a small package of diaper too.

If you add diapers and wipes to your registry, you are kindly letting your friends and family know what brands you are planning on using.

BONUS: Include a Diaper Raffle Ticket into your baby shower invitations.

The raffles tickets basically let your guests know that if they bring a package of diapers or wipes, they can add their raffle ticket to a drawing for a prize (make sure this is a good prize).

Almost everyone will bring a package of diapers.

I did this for my baby shower when I was pregnant with my son, and we had enough diapers to last my son until he was potty trained, and even had extra diapers to last the first 3 months of my daughter's life.

Seriously, a Diaper Raffle is a MUST!

Gender Neutral

Most moms only have a baby shower for their first born kids, so anything extra you need for a second baby you will have to buy yourself.

If you plan on having more than one child, register for gender neutral baby items, so they can all be easily reused.

BONUS: Register for dark colored items such as: A swing, Rock 'n Play, Pack 'n Play, high chair, and bouncer seat.

Babies are so messy, and if you get white baby items, you will be doing a lot of laundry, so save yourself the trouble, and make sure everything is a dark color.

Nursery Items

If you are decorating a nursery for your little one, you can register for decorations and organization items.

These are high sellers on a baby registry, because people are completely captivated by how adorable some nursery decorations are.

Gift Cards

Make sure to register for gift cards. Many times people will purchase gift cards as baby shower gifts, so if you register for gift cards, you can kindly tell your guests where you would like gift cards to.

Add EVERYTHING

Never take items off your registry, because you think it is too long. Add everything you need or want for having your baby.

Many places will give you a HUGE discount when you purchase items that were left over after your baby shower.

This is another reason to add diapers to your registry, because you will get a discount when you do go back to buy them.

Add Favorites and Personal Notes

Many baby registries allow you to favor item and add personal notes. Take advantage of this for the top items you want.

If people see that you favored an item or added a personal note as to how much this item will help in your journey of motherhood, they will be more likely to purchase it.

Baby Registry Don'ts

Do It Alone

There are so many baby items to compare, and decide if it is something you will actually use.

Take advantage of any help that is given to you. Creating a baby registry is too big of a job for one person.

Buy Items Before Your Baby Shower

If your baby shower is a week ago, and your registry still has a lot of items that haven't been purchased, wait until after your baby shower to buy anything.

Many times people will purchase an item they see on a registry, but forget to register that they purchased the item with the store.

Additionally, if an item is out of stock at the store, many times people will buy the exact same item in a different color or at a different store.

If you buy any items before your shower, just expect to have to return a lot of things.

Register For Clothes, Toys, or Books

Don't waste your time registering for baby clothes or toys, because people will buy these for you anyways.

People love to look at and pick out baby clothes, so if you tell them exactly what clothes to buy they may not be as excited to purchase them, or may not purchase them at all.

BONUS: Do not register for books, but add a "Bring A Book Instead Of A Card" letter in your baby shower invitation.

Some kids books are even cheaper than cards, so ask everyone to bring a book instead of a card. You can have every guest write a message in the cover for your little one, which makes for great keepsakes.

This will get you started with a great library for your baby.

Register For A Breast Pump

Most insurance companies will cover a breast pump, so do not add a breast pump to your registry until you check with your insurance company first.

Go Overboard On Cost

I know what you are thinking…"but you just told me to register for big items." Yes, register for big items, but don't register for ridiculously overpriced items.

If there is a stroller design you like, and you find two similar strollers but one is $150 and the other is $800, register for the cheaper one.

Don't expect your friends and family to buy items on your registry that are overpriced.

Multiple Registries

I would recommend only registering at one place. There are so many places you can register at that will have every item you will need.

If you register at multiple places, people could get confused. Your guest might only look at one of your registries, when the items you want the most are on your other registry.

Plus, having multiple registries adds more work for you. You have to create more than one registry, and then you have to manage more than one registry. Adding all this work, just adds extra stress that is totally unneeded.

The Best Baby Registry Places

MyRegistry is an online platform that allows you to add gifts from any store in the world. This is awesome, because if you wants items from different stores, you can do this without having to create multiple registries.

Another advantage of this is that if you find some awesome baby item from a little boutique across the country, you can easily add it to your registry.

MyRegistry has an app, so you can easily add items from your phone wherever you are. They also have a sample sections, so you can browse baby registries to make sure you are not forgetting anything.

If you go check out Blueprint Registry, you will see that it is very similar to MyRegistry.

Blueprint Registry has another great benefit called Group Gifting. This tool allows you to make any item a group gift, and your family and friends can contribute money to the purchase of this item.

Blueprint Registry also has sample registries to browse, guides to creating a registry, and a trending section.

buybuyBABY has every baby item you could think of, and they have a great selection of each item. If you are in need of browsing baby items, head over to buybuyBABY just to browse.
If you need help creating your registry at buybuyBABY, you can book an appointment online, and head into the store for help (this is a great opportunity to be able to test out any baby products and get professional advice).

When you register at buybuyBaby, you have access to A TON of benefits and tools (way too many to list here). So head over to buybuyBaby to check them out!

Target is yet another great place to start your baby registry. One great advantage of having a baby registry at Target is that they are everywhere!

Registering at Target will fit the needs of everyone on your guest lists. People who want to buy online can, and people who want to browse at store can do that too.

One great thing is that Amazon registries prides themselves on having the biggest selection in the world, so you will have a ton of items to choose from.

Amazon registries have a FREE Welcome box, group gifting, and entries to win big amounts of money.

Baby Must Haves

Sleep

Crib mattress protectors are definitely needed, because babies have leaky diapers and spit up on a regular basis. A mattress protector will save the crib mattress from being destroyed. (Plus you can use these when you transfer your baby into a toddler bed during potty training).

Having at least 2 fitted sheets is very smart, because if one sheet needs to go into the wash, you will always have a backup.

Receiving blankets are obviously used for swaddling your baby, but they can also be used as burp rags for a baby that spits up a lot!

You will need blankets for your baby, even they are not sleeping with them right away. These are great to use when they are in their car seats if it is cold outside, or save them for when your child is ready to sleep with blankets.

You could always register for a personalized baby blanket! Your child will be able to grow into these blankets (my son is two, and still sleeps with his personalized baby blanket).

BONUS: If you register with Amazon, you can register for personalized items. How cool is this??

On The Go

You will obviously need an infant car seat with a base for your little one (you won't be able to leave the hospital with your baby without one).

In my opinion, you can get a cheaper infant car seat, because your baby will not be in it for too long, and spend more money on the convertible car seat.

I didn't even know what a convertible car seat was until I made my own baby registry. These are awesome, because you will never have to buy another car seat as long as your child needs to sit in a car seat. Talk about getting use out of something!

Stroller
There are so many different types of strollers, so you will just need to decide what type of stroller will fit best into your lifestyle.

Travel systems (stroller and infant car seat sold together)
Jogging Stroller Travel System
Double Stroller (having twins?)
Diaper

Diapers

Wipes
My personal favorites are the Pamper Wipes!

Diaper Rash Ointment
Desitin is my favorite, but be careful because it does expire pretty fast (that is something I did not know about Desitin)

Diaper Bag
Get a backpack diaper bag! When you are trying to get a baby, a stroller, and everything else you need, having a diaper bag you can carry hands free is a life saver!

Nursery

Crib
Get a 5 in 1 convertible crib! It will save you money in the long run.

Dresser
Hamper
Decorations
Toy Basket
Bath

Baby Bath Tub
This baby bath tub is great, because it has multiple stages, saving you from having to buy multiple bathtubs and bathtub sitters.

Body Wash
Shampoo
Lotion
BONUS: Register for bathtime gift sets, because you will get everything you need for bathtime with one purchase!

Towels
Washcloths
BONUS: Register for towel and washcloth gift sets, so you make sure someone buys you both!

Laundry Detergent
You will want to wash all of your baby clothes and items in Dreft Baby Detergent to protect that sensitive skin.

BONUS: Use All Free And Clear Detergent for baby clothes. It is much cheaper (go ahead and check the prices out for yourself), and it is free and clear of any dyes and perfumes. The Dreft Baby Detergent still has dyes and perfumes, and can still make a baby's skin break out.
Petroleum Jelly And Gauze
You will only need this if you are having a boy and plan on having him circumcised. You will have to use petroleum jelly and gauze at each diaper change in the beginning.

BoogieBulb
BoogieBulbs are the best nasal aspirators, because you can actually take them apart to clean them. I never thought I would use this, but two babies later, and I use it all the time.

Toothbrush
Babies get teeth a lot sooner than you would imagine, so save yourself the trouble and register for it!

Some people might say that a bath kneeler is not needed, but I would disagree. The bath kneeler has saved my knees so much pain during bathtime.

You will blink, and your baby will be a toddler taking a bath in the big bathtub, so register for a bath mat so prevent any slips.

Health
Nail Clippers
Spend the extra money, and get baby nail clippers with a light, they will make cutting your baby's nails much easier.

Hairbrush
Thermometer
Get a digital thermometer, because taking a baby's temperature with a regular thermometer is a pain in the butt!

First Aid Kit
Baby Monitor
I wouldn't say a video monitor is a necessity, but I would highly recommend it. If you are a worry wart (I know I surely am), then get a video baby monitor, because you will always have eyes on your little ones.

Baby Gates
Outlet covers
Cabinet and drawer locks
Potty seat
Gear

Activity Center
This activity center is AWESOME! It occupies my daughter for a very long time, and my two year son even gets jealous he can't sit in it and play.

Don't forget these (they are not the same size as crib sheets).

This is great for tummy time!
Food
High Chair
This High Chair is a 3 in 1, high chair, toddler chair,and booster seat!
Plates
Spoons
Forks
Sippy Cups
Bottles (Small and Large)
I swear by the Tommee Tippee Bottle Brand. Both of my babies had no issues transfering from breastfeeding to drinking breast milk from a bottle with the Tommee Tippee Brand.

BONUS: Check out this awesome breast milk starter kit from Tommee Tippee!

Nipples (All Stages)
Even if you plan on breastfeeding, still get bottle gear. Breastfeeding doesn't always work out, or you might decide to pump breast milk for your baby. Check out 15 Tips For Exclusively Pumping Breast Milk.

Bottle Drying Rack
My favorite is the Bottle Drying Grass.

Bottle Cleaning Brush
Formula
Definitely research formula brands, and out formula on your registry, if you plan on formula feeding your baby.

Food Processor
This is if you plan on making your own baby food (which I highly recommend). This saves my family a lot of money, check out Ways To Save Money As A Stay-At-Home Mom.

I use the Baby Bullet, and I love it, but any food processor would work.

Food Containers
If you make your own baby food, you will make it in big batches and freeze it, so don't forget to get the extra baby food containers.

Bibs
Breastfeeding

Nursing Cover
This nursing cover doubles as a car seat cover!
Nursing Pillow
BONUS: Get a FREE Nursing Pillow with promo code PJBABY
">You can get one here for FREE, with the code PJBABY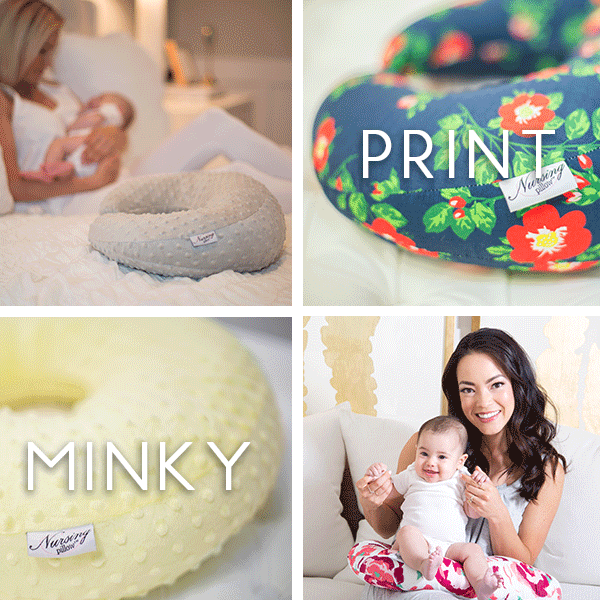 Burp Clothes
Pacifiers

Pacifier clip
Nursing Pads
Get the reusable nursing pads, because the disposable ones are just uncomfortable.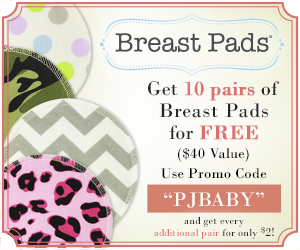 Nursing cream
Breast Milk Storage Bags
If you plan on breastfeeding, make sure to check out How To Breastfeed Like A Pro.
Things That Are Good To Have

Sleep

Bassinet
A bassinet is not a necessity, because a newborn will only sleep in a bassinet for a short period of time. It is perfectly acceptable to put a newborn straight in their crib.

This bassinet is great, because it has mesh sides and is portable for families that travel a lot. If you plan on traveling a lot with a baby, check out Traveling With A Baby: 10 Tips For Taking A Baby On An Airplane.
Swaddles
They now make swaddles that are foolproof. Instead of having to swaddle a baby by hand, you can use a SwaddleMe instead of a receiving blanket to make your life much easier!

White noise machines are wonderful for babies that have a hard time falling asleep or staying asleep.

My daughter was the worst sleeper ever, getting a white noise machine changed my life as a parent.
Sleepsacks
These Sleepsacks are similar to the SwaddleMe, except they are a little bit thicker and have straps that go up over the babies shoulders. Sleepsacks are great to have for babies that wiggle around a lot when they are sleeping, because they will not be able to wiggle out of it.

On The Go

Umbrella Stroller
Baby Carrier
A baby carrier to wear your baby isn't needed, but super nice to have. I use mine all the time. The BabyBjorn is the only way I can go on outings with two kids (or get anything done around the house)!!

Diaper

Changing Table, Pads, and Pad Covers
A changing table, changing pad, and changing pad covers are not really needed, but are good to have. Many times moms just end up changing diaper on the floor or couch.

Diaper Pail And Refills
A diaper pail is nice to have, but a garbage can serves the same purpose!
BONUS: just use plain old fashion garbage bags in your diaper pail instead of the diaper pail refills!
Many restrooms have disposable changing pad covers, but it is nice to be able to have your own. You will be able to change the baby's diaper wherever you are at.

Nursery

Rocking Chair
Nightlight
This nightlight is adorable, and BONUS…it comes with a remote!

Bath

Faucet cover
This faucet cover has saved my toddlers head so many times during bath time.
Bath Toy Collectors
Health

Humidifier
A humidifier definitely comes in handy when those little one should get a stuffy nose.
Gear

Bouncer seat
Both of my kids loved zooming around our house in their baby walker!

With both of my kids, if I couldn't get them to fall asleep, I would put them in the rock 'n play, and they would be out right away!

Feeding

Bottle Sterilizer

Dishwasher Basket
Placemats
Extras

I love to be able to document my kids growing up. I have used milestone stickers with each of my kids, and I am so happy I did!

Baby Book
For more baby products that are not needed, but definitely good to have, check out The Top 10 Baby Products To Make Life Easier In 2019.
Things You Do Not Need
Shoes
You will not need to put shoes on your baby. They are cute, but completely pointless.

Wipe Warmer
Wipe warmers are a waste of money. Don't use a wipe warmer, because if you ever have to use cold wipes, your baby will freak out.

Crib Bumpers
Even though crib bumpers are adorable, you will not want anything in your baby's crib when they are sleeping, so you will never use crib bumpers.
Bath Robe
Just another item you will never use for your baby. When you get your baby out of the bathtub, you will want to put them in clothes right away so they don't get cold. You may only put your baby in the bath robe to get a cute picture.

So there is the complete baby registry checklist. If you have anything to add to the list, please share with me in the comments!
I would be beyond thrilled if you shared this post to help other soon to be mothers out. Thank you in advance!
WAIT!! If you haven't already, don't forget to put your email in below, so we know where to send your FREE checklist printable.
Hand picked articles for you:
12 Labor And Delivery Tips For Dad
The Best Hospital Bag Checklist (with FREE printable)
What You Need To Know About Preeclampsia
Dad's Ultimate Guide To Pregnancy