So, you find out you are pregnant, and what do you do? You start making a to-do list, and boy oh boy is it overwhelming. Don't worry we have all been there. Anyways, making a hospital bag checklist has probably been on your to-do list since the beginning, but if you're anything like me, you put it off until the very last minute.

Don't worry I am here to help! Don't forget to grab your FREE printable hospital bag checklist. Just enter your email below!

This hospital bag checklist has everything you will need for labor, recovery, breastfeeding, for dad, and for baby.

Packing a hospital bag is so important, because you don't want to be stuck at the hospital needing something you don't have, but you also don't want to be lugging around a bunch of stuff you don't need.

Disclosure: Some of the links below are affiliate links. Check out our Privacy Statement for more information.

Preparing The Bags

Once your bags are packed, and you are just waiting for your little one to make their big entrance, keep all your bags in the car. You will be ready to run out the door at any given minute, without forgetting anything important.

This also helps if you are out of the house, and you need to go to the hospital. You will already have everything you need.

Pack multiple bags, one for labor, one for recovery, one for dad, and one for the baby. You don't want to have one huge bag, because if you need something during labor, you might need it NOW, and digging through everyone's things could just be frustrating.

In addition to this, when you check into the hospital, you only need to bring your labor bag. This makes the load much lighter incase you are in a rush. Dad can ran back out to the car to grab everything else you need when it is time.

Some hospitals will make you switch rooms for delivery or recovery, and the less you have to carry around, the better.

Labor Bag

Insurance Information

You will need your insurance information to check into the hospital. Make sure this is easy to access.

Birthing Plan

If you have a birthing plan, keep this with your insurance information. Your nurses will ask for it when admitting you, so they have all the information to make your stay exactly how you want it.

Birthing Gown

Obviously the hospital has gowns that you can wear during labor and delivery, but having your own makes for a much more comfortable stay. This is crucial if you get freaked out by the fact that a ton of other people wore that same hospital gown during their stay.

During my first labor, I used the hospital gown, and when I went to put it on, it had a drip of blood on it. IT WAS NOT MY BLOOD. I asked for a new gown, but I was uncomfortable the ENTIRE time. I swore I would never wear another hospital gown, even if my life depended on it (okay, so that's a bit of an exaggeration, but you get the idea).

Plus, having your own hospital gown makes for great pictures.

Check out these birthing gowns. They are fashionable, great for delivery, and you could even wear it after for nursing the baby.

If a birthing gown is not right for you, but you need something comfortable to be able to breastfeed your baby in, check out these nursing nightgowns.

These are also great for the hospital, because the doctors and nurses will come and check you many times after delivery, and the gowns are much easier to pull up then completely undressing.

Entertainment

Some parts of labor can be very boring (especially if you get an epidural). Bring your phone or a magazine to keep you occupied.

Headbands, Ponytails, And Chap Stick

Headbands and ponytails make your stay much easier. You will probably want to pull your hair back at some point. Once those contractions get started, you won't even worry about those gorgeous curls you wanted for the pictures! 😋

Chap stick is a must! Its as simple as that!

Pillow

Hospital pillows are garbage. Bring your own pillow to make yourself more comfortable.
Related: 50+ Shocking, Gross, And Gross Things About Labor And Delivery

Recovery and Breastfeeding Bag

Going Home Outfit

When you leave the hospital for the first time, you will feel like a different person (I mean, you are, you just conquered labor and delivery, and you will be a new mommy).

You will want something comfy, but also something that screams "I'm a new mom!" Check out this mom t-shirt! (One great thing about these shirts, you can wear them for the rest of your life). Shirts like these are pretty much what my wardrobe consists of!

Don't expect to be down to your prepregnancy weight. Expect to be able to wear the clothes you wore around 5 or 6 months pregnant.

Loose Dark Clothing

You will want dark clothing, because you will bleed A LOT after delivery.

Loose Dark Underwear

Many hospitals give you disposable underwear, but if you want your own, pull out those granny panties!

Toiletries

You will be in the hospital for at least 24 hours after delivery, and you will probably want to shower right away, so bring everything you need.

Flip Flops

Taking a shower at the hospital can be gross, so bring flip flops to protect your little toes.

Slippers

If you walk around the hospital, you will want something comfy. Slippers are the best for this.

Socks

I don't know about you, but those hospital socks drive me crazy. Bring your own cute socks.

Towel

This is pretty self explanatory. You will need it when you shower.
Nursing Bra, Tank Tops, Shirts

If you do plan on breastfeeding, get yourself a few of these nice nursing bras.

Nursing tank tops are great, even for after the hospital. You can wear them by themselves, or wear them under another shirt. All you have to do is pull your shirt up, unlatch your nursing tank top, and everything is covered when you are breastfeeding.

Nursing shirts are a must have, they make it very easy to feed the little one anyplace, anytime.

Breast Pump

If you plan on starting a breast milk stash, there is no better time to start than right away! Pumping can also help your milk come in quicker.

If you haven't gotten a breast pump yet, I highly recommend using the Medela Breast Pump. This breast pump has served me well for two years now.
If you plan on exclusively pumping, or even pumping part time when returning to work, make sure to check out The Ultimate Back To Work Pumping Class.
Related: 15 Tips For Exclusively Pumping Breast Milk
Breast Pads

When your milk does come in, there is no controlling it at the beginning. Pack breast pads to prevent any leakage.

The breast pads below are so helpful, because they are washable, and you can't even tell they are there (make sure to grab your 10 FREE breast pads).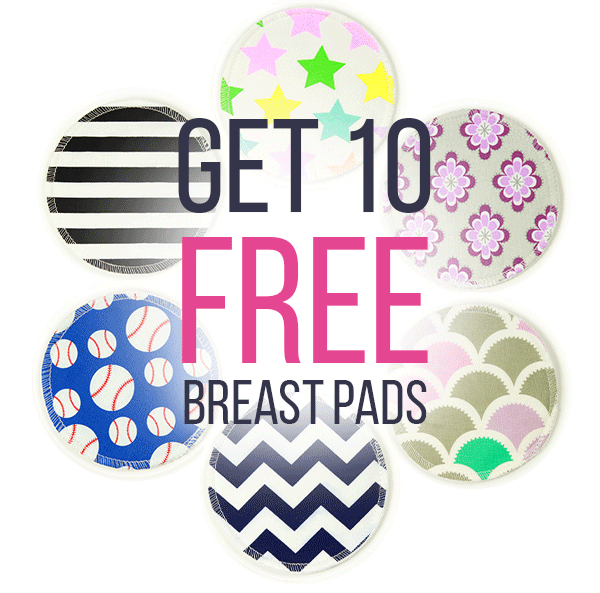 Nipple Cream

When you first start breastfeeding, it can be uncomfortable, so don't forget your nipple cream!

Breastfeeding Cover

If you are breastfeeding in the hospital, and you have a lot of visitors, you will want to pack a breastfeeding cover.

During my first hospital stay, I found myself kicking my visitors out of the room, because I was still getting used to breastfeeding. However, during my second hospital stay I brought this breastfeeding cover, and I was much more comfortable breastfeeding with all my visitors present.
If it is your first time breastfeeding, you are nervous about breastfeeding, or have any questions about breastfeeding at all, check out The Ultimate Breastfeeding Course to learn everything you need to know about breastfeeding, from the comfort of your home.
BONUS: If you want to make your life even easier bring a nursing pillow with you!Get a FREE Nursing Pillow with promo code PJBABY
"> You can get one for FREE here, with the code PJBABY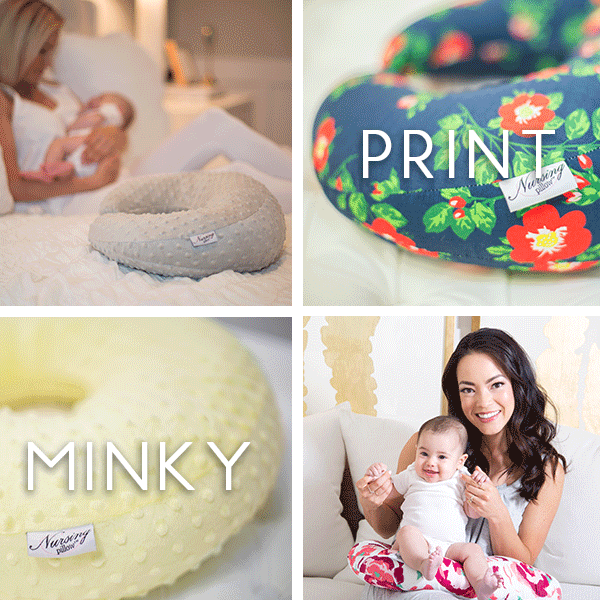 For Dad
Related:
Extra Clothes

Pack extra clothes, so he doesn't have to leave the hospital. Pack something comfy!

Slippers

Dad will also do a lot of walking around the hospital, whether it is just around the room, or down the hall to get you ice and water. Pack slippers so he feels at home.

Toiletries

Dad might want to take a shower at the hospital as well. Your hospital stay could be a few days long. Make sure to pack everything he needs to get shower and get ready.

Camera, Phone, And Chargers

It is dad's job the capture a ton of great photos. You guys will want to look back and remember this experience. Make sure to bring the camera and have it out and ready at all times. (Take pictures of EVERYTHING, remember you can always go back and delete them).

Dad needs to have his phone (make sure its charged), so he can contact all of your family and friends to give them updates on you and the baby.

Pillow

The pull out coaches at hospitals are almost as uncomfortable as the break down delivery beds. Bring dad a pillow so he can be comfortable during your stay.

Snacks

No explanation needed here.

Money

Make sure dad has cash for any vending machines.

For Baby

Car Seat

If you remember to bring anything, make sure its the car seat. They will not let you leave the hospital until they see that you have correctly strapped your baby and have correctly installed the car seat.

Onesies

You won't need many clothes for the baby at hospital, but bring a few onesies and long sleeve pajamas.

Coming Home Outfit

This is the highlight of packing a hospital bag- you get to pick out the most adorable outfit you can find. I love the coming home outfits that have sayings on them, to let the world know they are fresh out of the womb. Check out this coming home outfit!

Socks

Hospitals usually do not have socks for your baby, so make sure to pack some.

Blankets

Make your baby snug and comfortable from the beginning. Purchase a personalized baby blanket. I love these personalized baby blankets, because they make great keepsakes, you can keep long after your baby has stopped using them.

My two year old son still sleeps with his personalized baby blanket.

Pacifier

They do not recommend giving breastfed babies pacifiers right away, so they usually don't give you pacifiers at the hospital. If you want to give your baby a pacifier, make sure to pack some. Or at least have some just in case you need it.

Burp Rags

Burp rags are a necessity for having a baby, even from day one.

Miscellaneous

Folder
You will get A LOT of paperwork. You will get pamphlets on breastfeeding and vaccines, birth certificate forms, picture forms, discharge papers for mom and baby, and much more. Bring a folder to keep all the paperwork organized.

Baby Book

Bring your baby book so you can keep track of your baby's height, weight, and everything else that happens at the hospital.
If you don't have your baby book yet, be sure to check out this First Five Year Baby Book!
Autograph Book

This one is my favorite!! Keep track of everyone that visits you and the baby at the hospital. It is a great keepsake to have.

During both of my hospital stays, I brought this book, and had everyone sign somewhere in the book. Any kids book about babies or birth would work too.

Extra Bag

The hospital will give you diapers, wipes, creams, etc., and your visitors will probably bring you and the baby gifts. Bring an extra bag so you can carry all your extra stuff out of the hospital.

Packing a hospital bag and making a hospital bag checklist does not have to be a dreaded chore. Just make sure you don't forget anything.

If you haven't already, make sure to enter your email to receive your FREE printable hospital bag checklist. I promise, it will make your life easier.

What did you add on your hospital bag checklist that made your stay memorable? Please, let me know in the comments?
Check Out More Articles: